Characteristics of Abstract Expressionism
Unconventional application of paint, usually without a recognizable subject (de Kooning's Woman series is an exception) that tends toward amorphous shapes in brilliant colors.
Dripping, smearing, slathering, and flinging lots of paint on to the canvas (often an unprimed canvas).
Sometimes gestural "writing" in a loosely calligraphic manner.
In the case of Color Field artists: carefully filling the picture plane with zones of color that create tension between the shapes and hues.
Example Paintings from Abstract Expressionism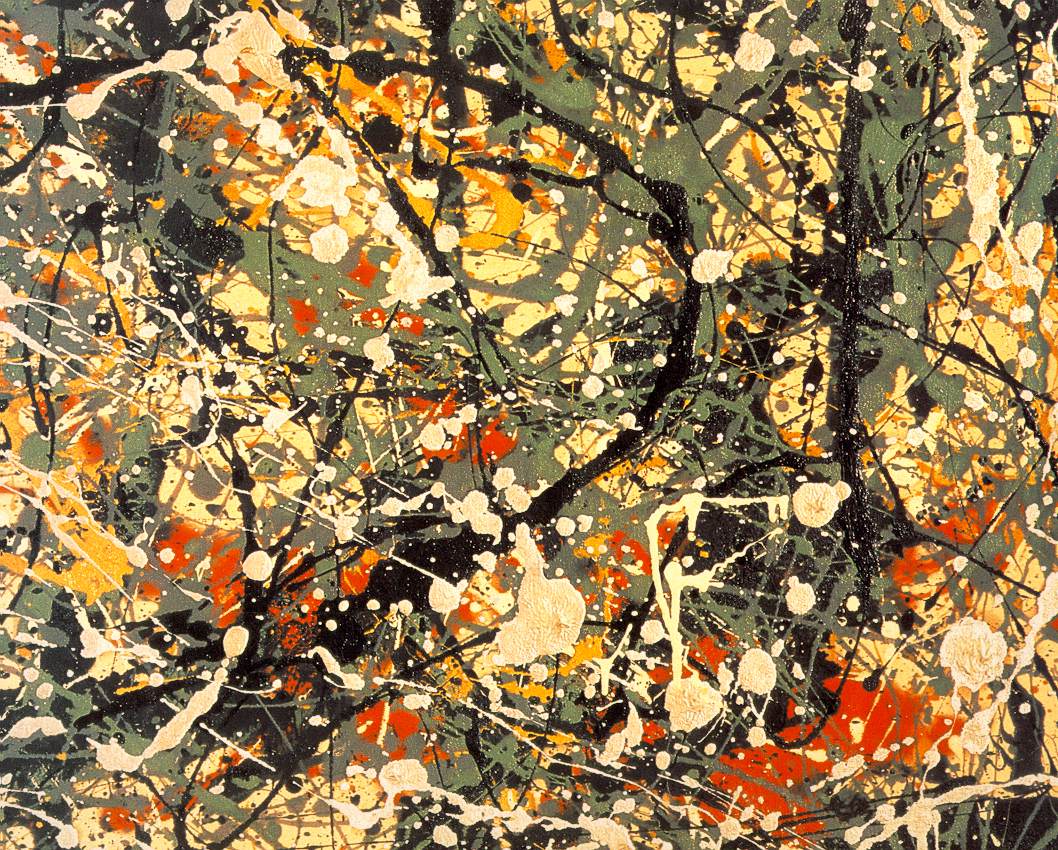 Number 8, 1949 (detail) by Pollock, Jackson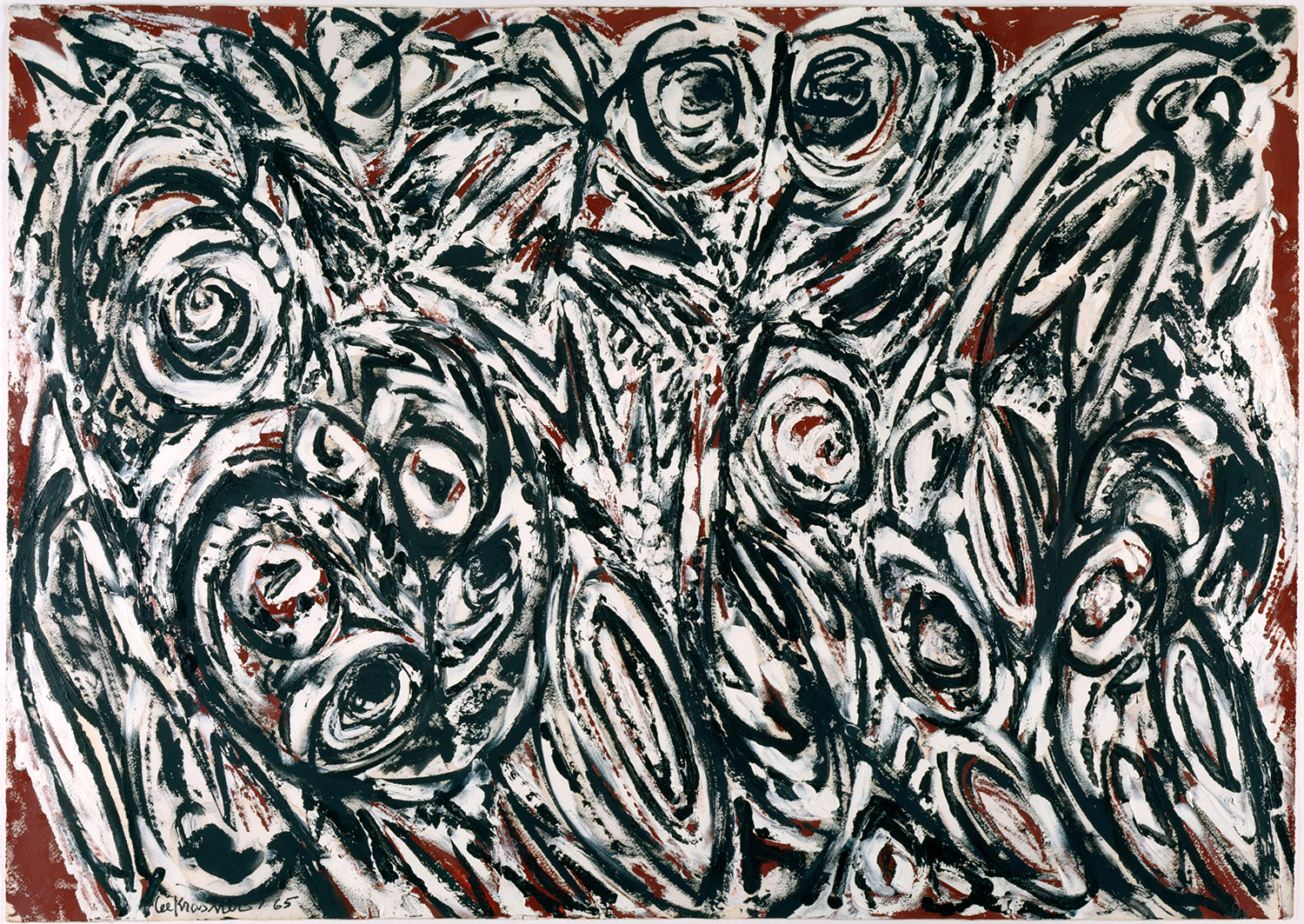 Night Creatures, 1965 by Krasner, Lee
Source
Picture 1 Source
Picture 2 Source